No one can argue that the Triangle is growing. We've ranked one of the best areas to live in many times which means that more people will be looking to move here. What does that mean for our roads? DOT is working on several projects to streamline our bottlenecks.
Recently, I attended a lunch n learn where Richard Hancock, Deputy Division Engineer, DOT reviewed the timelines, status, and maps of the main projects in progress.
Complete 540:
The portion that extends the Triangle Expressway from U.S. 401 to I-40 (R-2828) has been awarded to Lane Blythe Construction. Construction will begin sometime in 2019 and is expected to be completed by 2022. The section from NC 55 Bypass to US 401 (R-2721) will be awarded this Spring.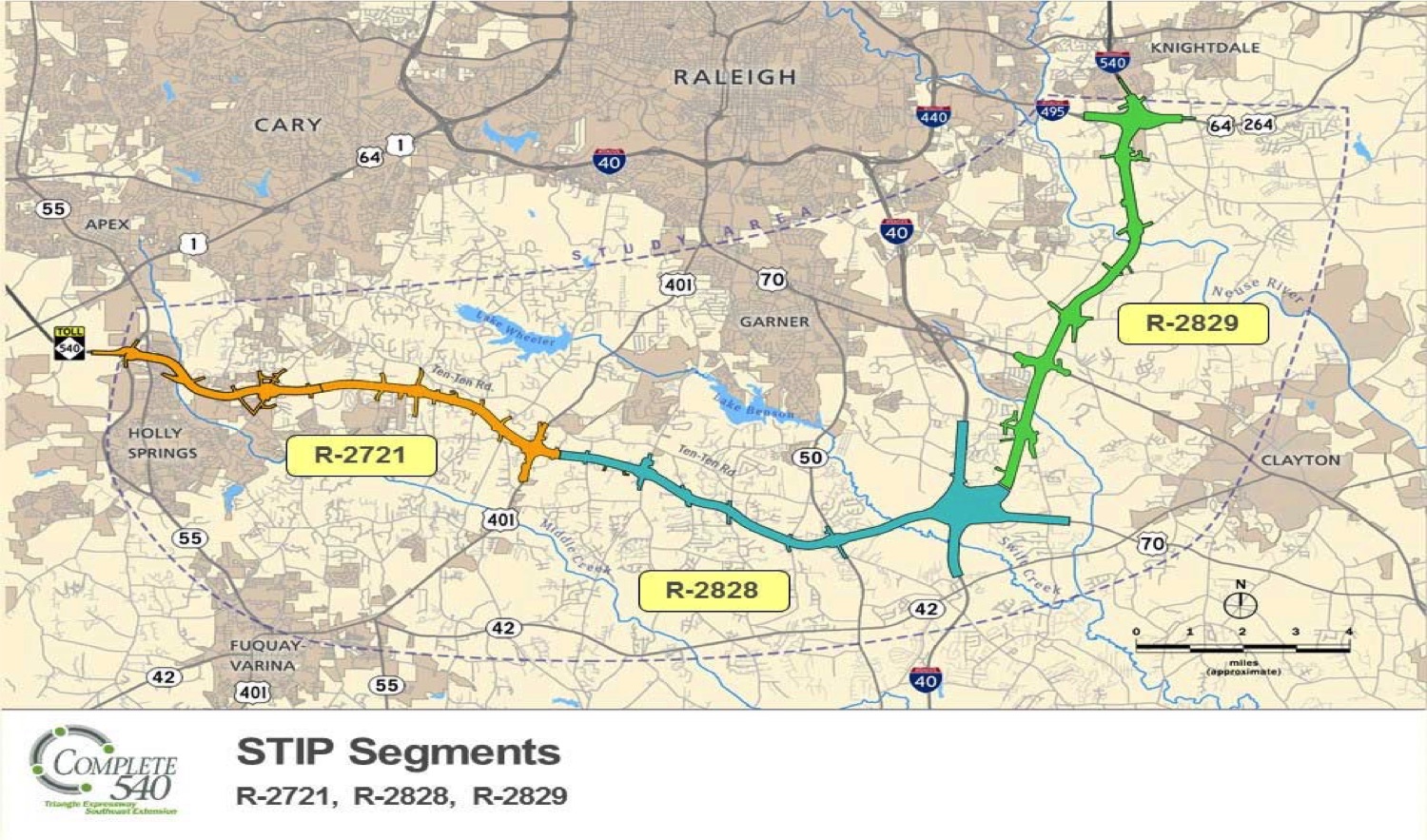 I-440 Widening:
This project encompasses 6.5 miles from Jones Franklin to Wade Ave where I-440 will be widened from four lanes to six lanes to match the rest of I-440 and eliminate bottlenecks. It is scheduled to begin in 2020 and be completed by July 2023. Part of the plan is to maintain 2 lanes of traffic each direction during construction to avoid even more bottlenecks.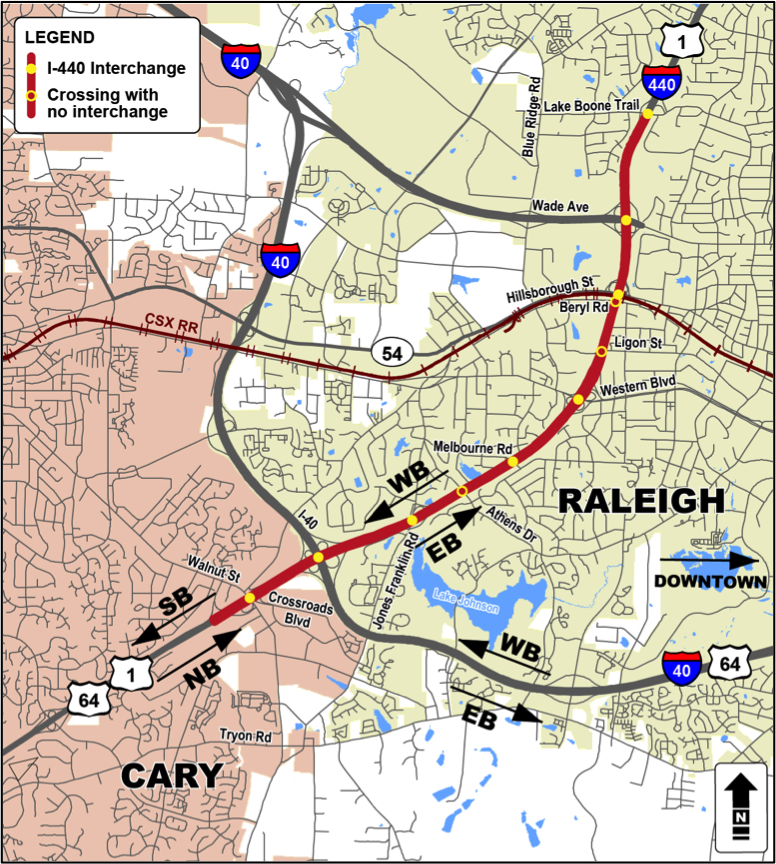 I-40 Improvements:
At the I-40 and Aviation Parkway Interchange, the DOT is replace the bridge and adding a loop in Northwest Quadrant to improve merging. This project is scheduled to be completed by Spring 2021.
At the I-40 and Airport Blvd Interchange, they will replace the bridge and award the contract by September 2019.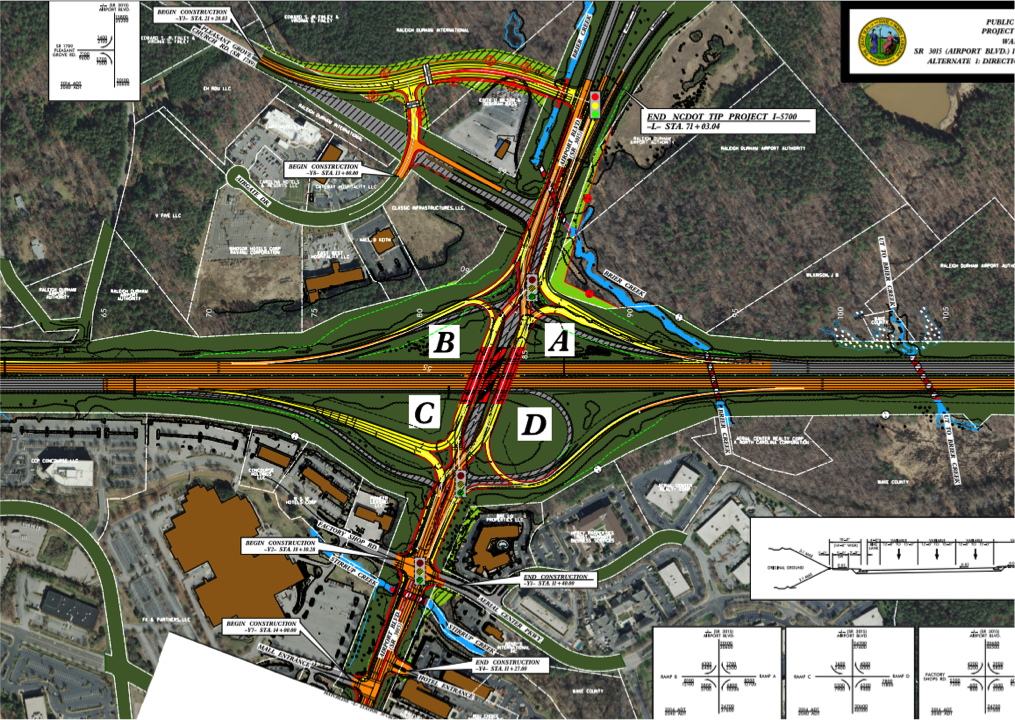 The 11-mile stretch from the Beltline to NC 42, will have two additional lanes. The expected completion date is 2022. The DOT is exploring ways to accommodate future managed lanes where people with 3 or more people in a car can access.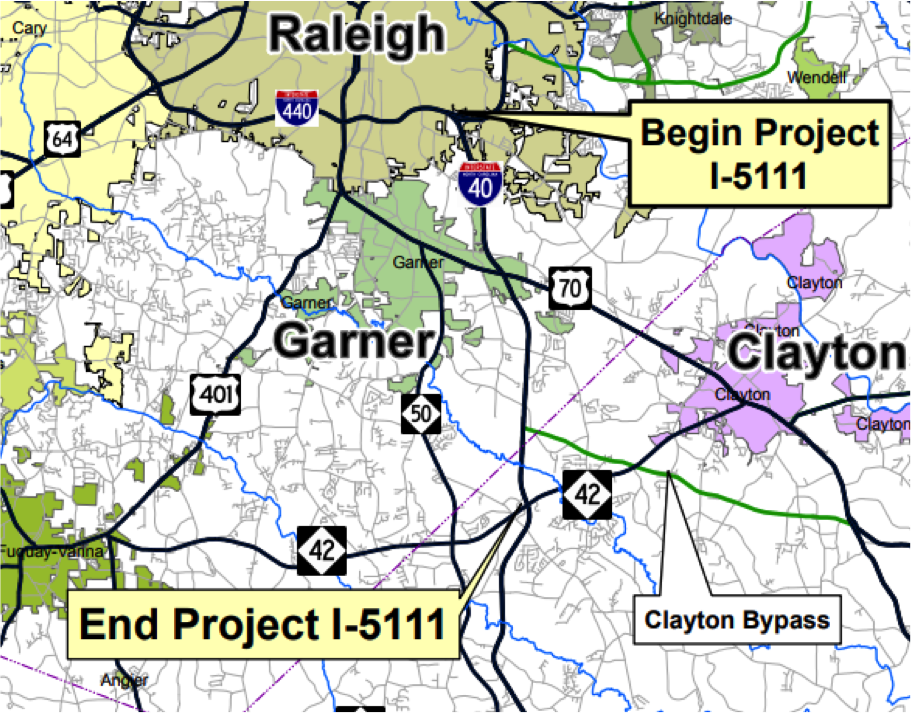 The 1-40/N.C. 42 interchange upgrades will begin Summer 2019 to add an additional interchange at Cleveland School Rd and reduce access points to I-40. According to the current plan, this will be completed by June 2022.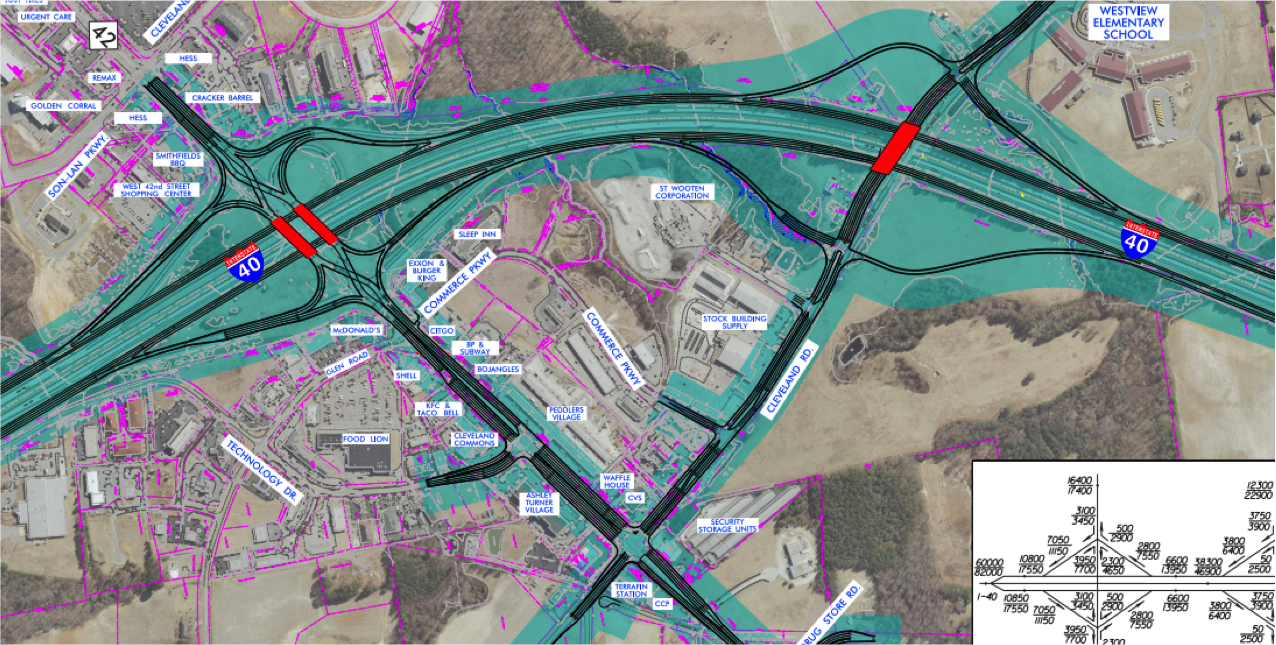 US 70 Improvements:
Starting in August 2019, this project will upgrade US 70 to a controlled-access facility from I-540 to west of TW Alexander Drive in Raleigh. Three changes include:
– A new Interchange at Brier Creek Pkwy
– A partial interchange at T. W. Alexander
– New Interchange west of T. W. Alexander
US 1 Improvements:
Upgrade US 1 to a controlled-access facility from I-540 to Harris/Purnell Road. With construction planned for 2024, access to US 1 will be provided at the following locations:
– Perry Creek/Durant
– Burlington Mills
– US 1A/Falls of Neuse
– Harris/Purnell Road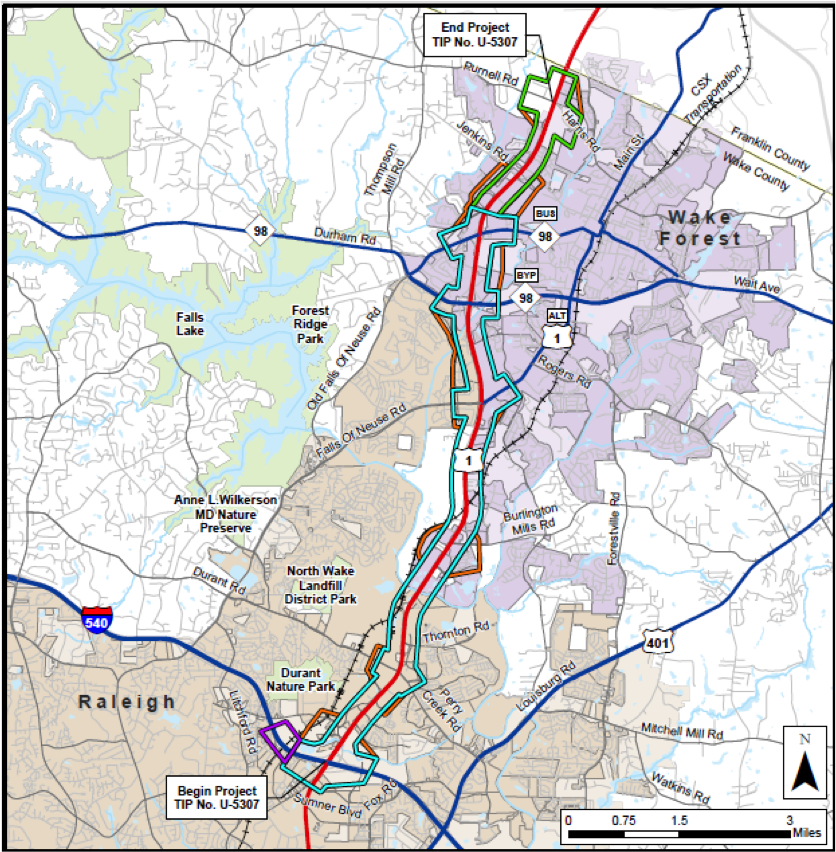 US 64 Improvements in Apex & Cary:
Looking at the Interchanges at Laura Duncan and Lake Pine, the DOT is considering superstreet options to make it more pedestrian friendly with a bridge over 64. Construction will begin in 2024 for this project as well.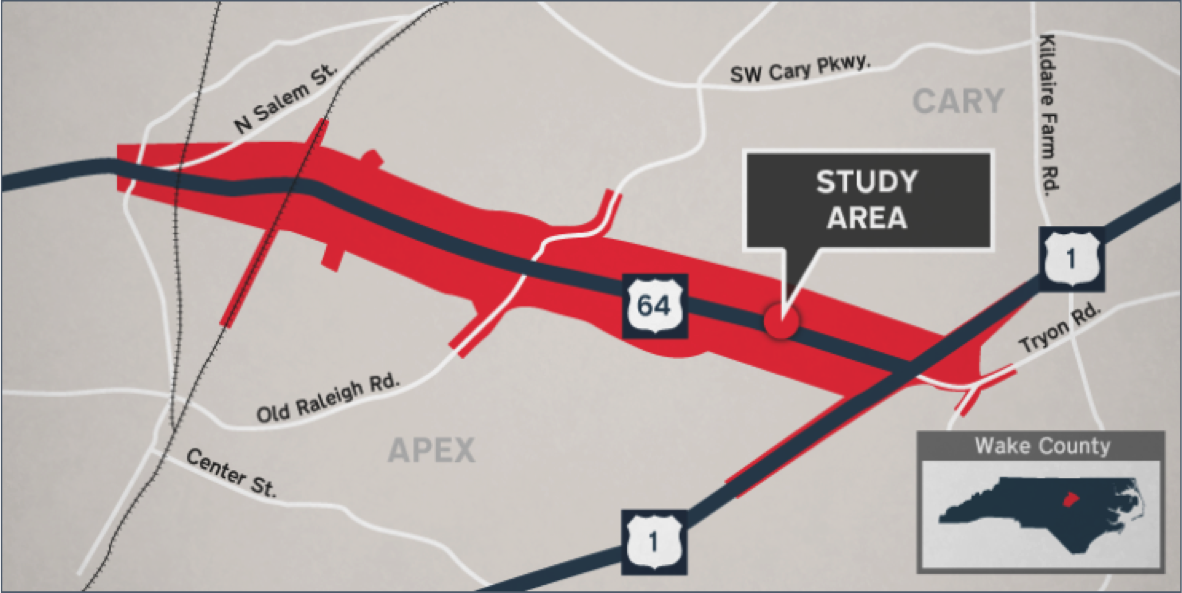 More details about each project are at the following links: